We're passionate about cheese, beer, and wine...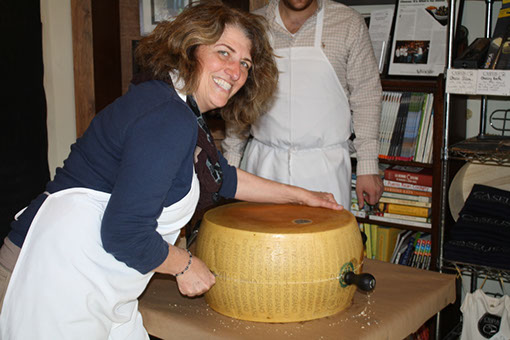 Sylvia Sobocinski
Sylvia loves food. It was impossible not to, with her deep Italian roots. When her son, Jason, opened Caseus Fromagerie and Bistro in New Haven in 2008, her passion for cheese was reignited – and she took over the shop's management with glee. Sylvia's 20+ years of hands-on work as an occupational therapist in CT has made her keenly skilled in how to work with a wide variety of people in different settings as well as how to teach and train. She brings together her skills and passions with Complements, with cheese as a lynch pin for bringing people together, education, and delicious problem-solving. She is a multi-generation New Haven native.
Contact Sylvia - sylvia@caseusnewhaven.com
Jason "The Big Cheese" Sobocinski
Jason Sobocinski was born and raised in New Haven, CT. Jason attended Providence College, where he earned a bachelor's degree in Marketing and minored in film. After a 8 month trek through Australia and a failed attempt at a desk job Jason moved back to New Haven and began catering and taking a heavy interest in his favorite subject; food with a story behind it. Cheese naturally was his focus and passion. What else could be so delicious in its natural state and then elevated to new level when melted!?
After working in restaurants as everything from a waiter to a baker, cook and manager, Jason decided to continue his education in food by attending Boston University where he pursued a Master's degree in Gastronomy. During his time in Boston he worked for the prestigious Formaggio Kitchen in Cambridge learning about cheese, its roots in culture and its rich stories.
When he moved back to New Haven he opened his own cheese shop with adjoining restaurant, Caseus Fromagerie Bistro. Jason supports sustainable farming by purveying local produce and naturally raised meats. He excels at searching out the best American and International cheeses and holding educational classes and dinners all to bolster his quest of a continuing edible education. Jason hopes to increase everyone's relationship with their food and enhance their experience through a fun approach to products deemed "fancy" by stripping them of all contentions and mystery.
In 2011 Jason starred in the Cooking Channel show The Big Cheese and continues to work with the Cooking Channel on cheese specials. His cookbook The Caseus Fromagerie Bisto Cook Book came out in 2010 and has sold all over the country. Jason's newest projects - Black Hog Brewing, Olmo, and The Stack - introduces his loves of BEER and BBQ into the mix. Jason lives in Hamden with his 3 children, a lovely wife who supports his many endeavors while working full time as a teacher, and a large dog named Brisket. He loves riding motorcycles, cooking for his friends and family and telling the cheese stories.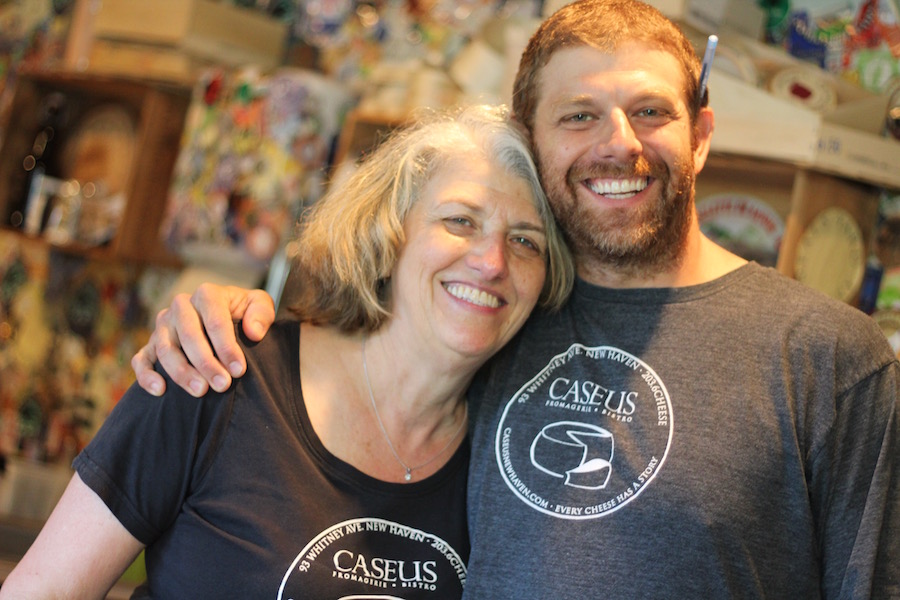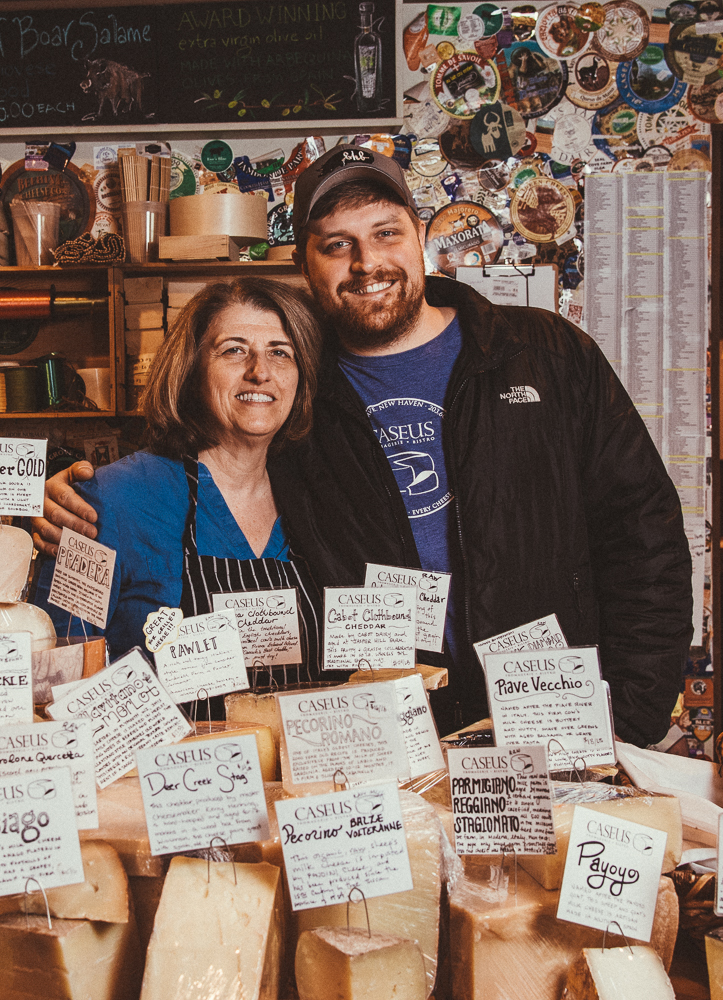 Tom Sobocinski
Tom joined brother Jason Sobocinski in 2009 when he decided to spend a summer working at Caseus Fromagerie Bistro in New Haven. After the summer Tom decided he loved the business and the different facets it entailed and he wanted to sign on full time. The two decided to start The Cheese Truck together, which quickly became the top food truck in New Haven. In 2012 Tom and Jason were looking for another project and stumbled upon the old Richter's Bar. After months of planning and restoration, Ordinary opened in April of 2013. Ordinary focuses on fine wines, craft beer, and specialty cocktails along side a selection of charcuterie and cheese. In 2014, Tom Co-founded Black Hog Brewing Company in Oxford, CT where he handles sales, distribution, and brewery operations.
Tom lives in Hamden with his wife and his dogs named after his favorite cheeses, Beemster and Camembert!  He loves motorcycles, mountain biking, boating, and fishing in his free time. Tom finds the restaurant/beer business to be very intriguing because he is able to use a large array of skills and no two days are ever alike. How could it get any better? Throw beer, friends, and family into the mix!
Laura Sobocinski
Laura is a wine enthusiast who loves sharing the culture, camaraderie, and enjoyment of wine! Laura was raised on an organic farm near the Finger Lakes Region of New York State where her love of wine began. This experience inspires her passion for foods and beverages that are made and enjoyed in close connection with the land, people, and culture of a place. Laura received her Bachelors degree from Cornell University's School of Agriculture and Life Sciences after which she lived and studied wine in the South and Central Coasts of California for three years. She is a Court of Master Sommeliers Certified Sommelier and has an Advanced Diploma from the Wine & Spirits Education Trust. She now lives in Hamden, Connecticut with her husband, Tom, daughter, Ayla, and their two cheesy dogs - Beemster and Camembert.